Introductory Online Chemistry eCourse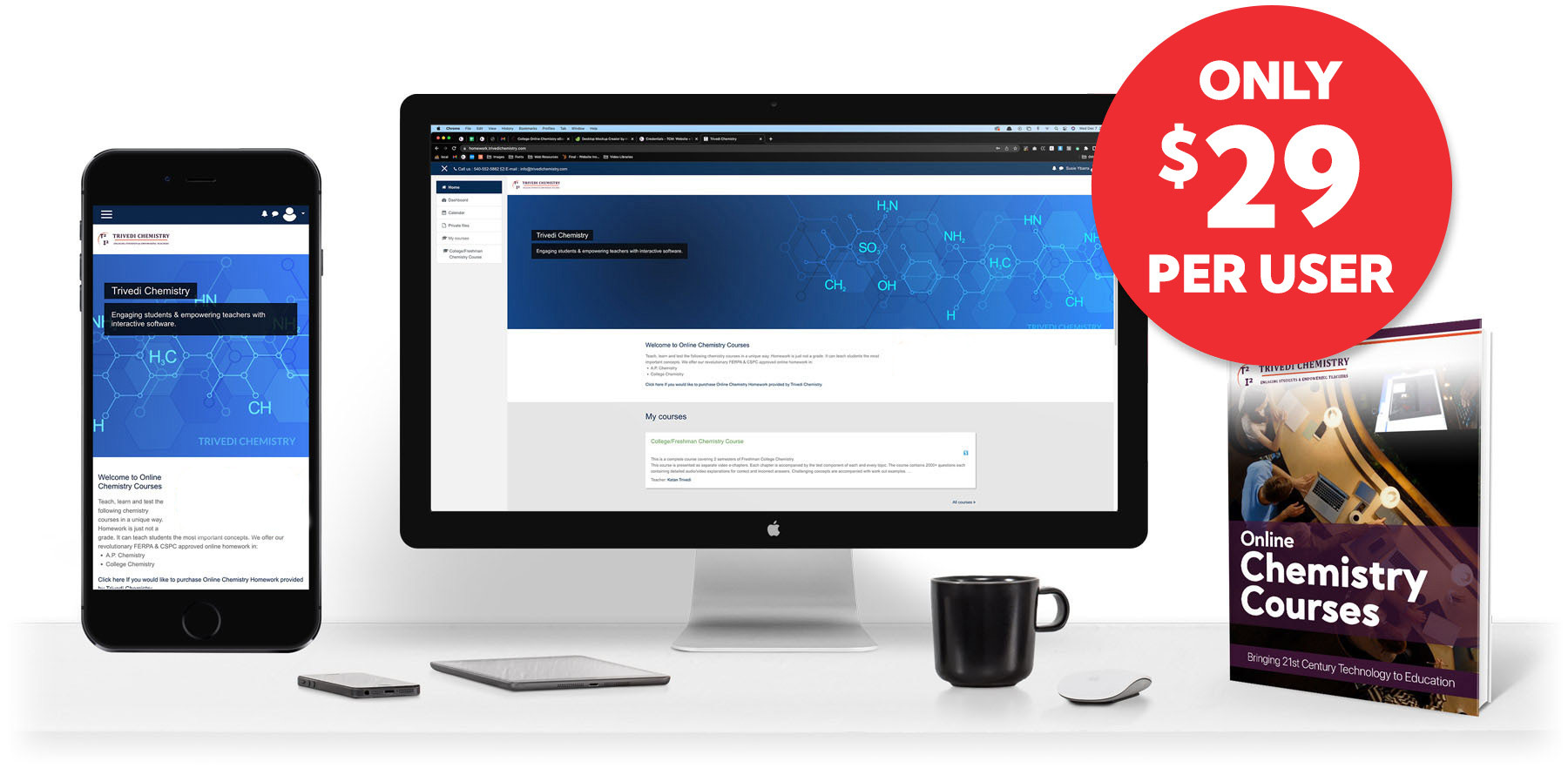 Our unique online Chemistry eCourse and video homework can replace the traditional bulky chemistry texts for most vocational programs. It can also fulfill most science electives for associate degrees.
For only $29.00 per login, you'll have access per semester to this abridged version of our chemistry eCourse. You'll also have access to our online video homework, review materials, and study guides.

Student Access includes:
Full Access To the Course
Watch Videos Related To Concepts
Identify the Chapter and Materials Covered
View Interactive Models & Practice Tests
Instructor Access includes:
Review 2000+ Practice and Exam Questions
Ability to Create Tests and Practice Problems Within The Platform
Message Your Students
Program Provides Instant Feedback For Students
Automated Grading Frees Up Time For More Challenging Concepts