Which Course Is Best For You?
Introductory Chemistry
This streamlined version is perfect for vocational schools and programs where only one chemistry class is needed.
Undergraduate Chemistry
Our full comprehensive online video ebook and homework for freshman-level undergraduate chemistry.
Master Chemistry With Our Online Video eBook & Homework
We provide teachers and students with the resources and tools to help them fully understand introductory chemistry. Our video ebook and companion text give students the ability to learn and study from anywhere on any device.
Our revolutionary online homework is FERPA & CSPC approved. With detailed walkthrough explanations, videos, and 3D interactive models, we help learners manipulate the data and teach to their learning style.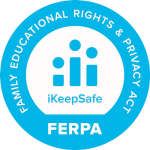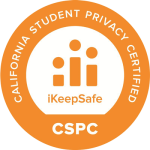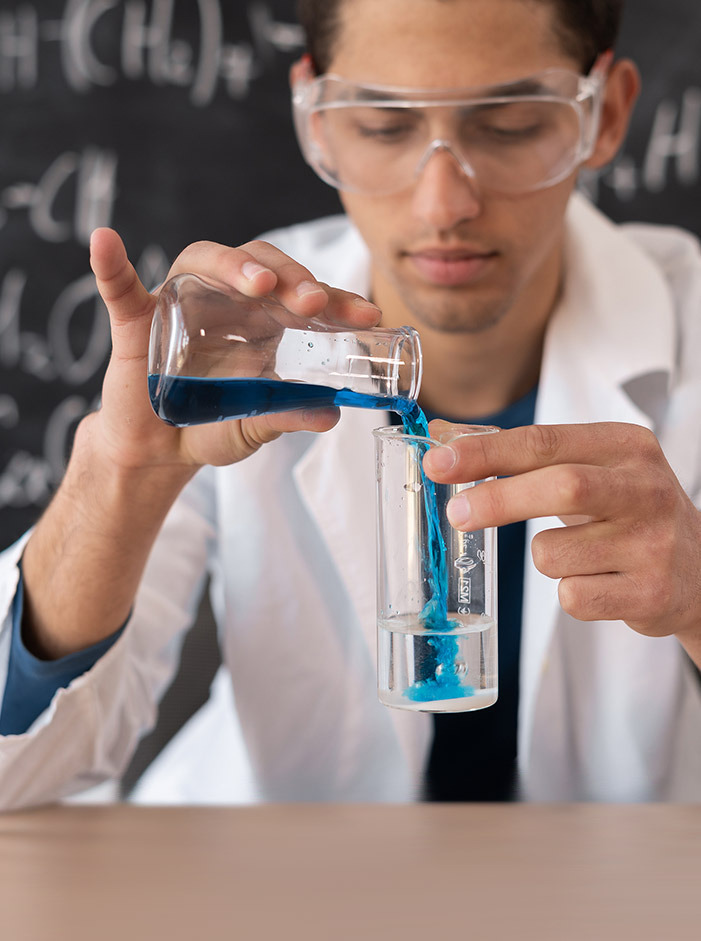 We Offer

For Students
A Low-Cost Comprehensive Online Chemistry Program
Detailed Breakdowns Of Chapters with Video & Text Components
Interactive 3D Models
Learn At Your Own Pace
Step-by-Step Explanations

For Educators (Minimum of 20 Logins)
2000+ Conceptual & Math Exam Questions
Instant Feedback For Student Answers
Customizable Tests & Practice Problems
Retake/Correction Allowance At Instructor Approval
Open Communication Via The Platform With Students
What Our Users Say
"I particularly loved the interactive solution practice problems at the end of each chapter and the timed content multiple-choice tests built into your product."
- Annie C.
"Chemistry is not my forte, even though I've been doing this for a long time. Trivedi Chemistry is able to teach my students, concepts that I am not familiar with. We are now able to offer a program for students that can take them above what I can teach them."
- Randy M.
"I piloted a few units with a few of my AP Chem kids and non-AP kids. Every single one asked: "Why didn't we use this in Chem II?" There are also TONS of practice problems and exams"
- Shawn H.
"I like how everything is organized and really easy to find."
- Diana M.
"They stand behind their product. Their customer service was great. My admins also see the difference in our students."
- Jenny F.
"Being able to go at my own pace allows me to go ahead when I need to and stay back when I need to. If something doesn't make sense, you can replay it and see more examples until you understand the concept "
- Mackney L.
Frequently Asked Questions
Does this replace my chemistry textbook?
Yes! Our online chemistry video ebook + homework can completely replace the traditional textbook in the classroom. We use videos and interactive models to demonstrate chemistry concepts. For those students who prefer reading the material like a traditional textbook, we do have the complete course available to follow along in an HTML format available with login.
What do I get for $29?
With your login, you'll have full access to the entire chemistry video ebook and homework. You can review chapters at your own pace and get instant feedback on homework and quizzes.
When taking the quizzes you have the ability to turn off or on audio versions of the question. Detailed explanations and the ability to manipulate the data to help you fully understand chemistry concepts covered in the material. Both contextual and mathematical questions are covered for a comprehensive understanding of the introductory level and first-year chemistry.
Students have the ability to upload project work and assignments directly via the platform.
Can I check it out before I buy it?
Of course! We offer a free trial for students and educators interested in purchasing our online chemistry ebook and homework program.
What features are available to instructors?
Instructors with administrative access (minimum of 20 logins) will be able to select their set of questions and assign them for quizzes or tests. Educators also have the choice of whether or not they want their students to see the solutions after a test or quiz.
Our tests and practice problems are randomized so students will not see the same questions, in the same order, with the same answers.
Create groups of students to help manage teams and group projects.
Instructors with administrative access have the flexibility on the number of times they want to allow the students to take the quiz. Instructors also have multiple options on how they want to assign scores.
You'll also have the ability to message students within the platform. Utilize our platform calendar to keep students informed on assignments and due dates.
How long do I get access?
Students and instructors have access to the complete program for the duration of their course. Our introductory chemistry ebook has access based on semesters. Undergraduate freshman-level chemistry users have the option of a full year.
Trivedi Chemistry eBook vs Traditional Textbook
See how our Chemistry eBook stacks up against that expensive, traditional textbook you're used to carrying around campus. This side-by-side comparison chart shows all the features students and instructors will receive access to.